Animal Medical Center Overview
At the Animal Medical Center of Midwest City, our veterinarian team is committed to providing only the highest quality care, treatments, and services for you and your pet. We have pets, so we understand the challenges of being a responsible pet parent.
The Animal Medical Center of Midwest City, OK, is the top animal hospital for veterinarian and wellness care. We are a veterinary hospital providing cutting-edge technologies, treatments, and services to ensure your pet has the best care. Our veterinary clinic plays a crucial role in maintaining the health and well-being of pets and other animals, offering a wide range of services and treatments.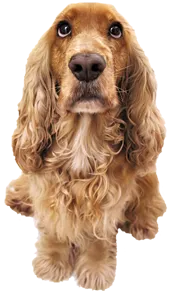 Dr. Michael Pierce
Dr. Pierce earned his degree in 1991 from Oklahoma State Center for Veterinary Health Sciences and began his career as a veterinarian. After studies in engineering and a shift to veterinary medicine, Dr. Pierce brought his talents and skills to Midwest City. His focus and dedication to healing animals at all levels combine with his gentle treatments and handling to provide the most outstanding service.
Amber Brown
Amber began her career as a vet assistant after earning her degree in 2008 at Vo-Tech Vet Assistance Training Program. Her background, education, years of experience and heartfelt compassion make her a valuable vet team member at the Animal Medical Center of Midwest City.
Maquella Harris
Maquella has been working in the veterinary field since 2014 and is working toward a degree as a registered veterinary technician. Her hard work and nurturing spirit don't go unnoticed, and we are lucky to have her on our team at the Animal Medical Center of Midwest City.
Animal Care Conditions We Treat
We are a full-service vet hospital using the most innovative treatments, diagnostics, and technologies to help your pet regain a pain-free, active lifestyle. Our professional team excels in customer satisfaction and compassionate care for all animals. Animal care conditions we treat include:
Dental disease
Broken teeth
Diseases and parasite infestations
Emergency care conditions
Services We Offer
The services we offer at our animal hospital cover the full scope of veterinarian care needs. We provide services for wellness, preventative care, emergency care, and any common conditions that may arise. These are some of the services we offer:
Preventative care
General medical care
Disease management and treatment
Pet surgery
Dental care
Emergency care
Diagnostic testing and lab work
Contact the Animal Medical Center of Midwest City Today
At the Animal Medical Center of Midwest City, OK, our mission is to protect and maintain your pet's overall wellness, health, happiness, and longevity. We won't settle for anything less, so you can be assured your pet is in good hands.
Contact our veterinary hospital at (405) 732-0043 or complete an online appointment request form. We are here to help.